Posted on:
In honor of Asian/Pacific American Heritage Month, we wanted to offer some resources for you to enjoy this May. There are things to see in person and from home, along with music, movies, and books.
Events:
May 9th in the McGuire Community Room
Conversations in Context is hosted by MTV News correspondent Yoonj Kim and produced by the Smithsonian Channel. The brief films cover a number of topics, ranging from Asian American stereotypes in Hollywood to student protests for socioeconomic change. Please register in advance. Limit of 80 people.

Light refreshments will be provided by a local AAPI restaurant before the film, and a post-screening panel discussion with AAPI community members will follow.
May 15th at the Dennos Museum Center
Before the film, enjoy some light refreshments provided by a local AAPI restaurant in the Dennos Sculpture Court. Then, join us in Milliken Auditorium for brief remarks with the film to follow. Please register in advance. Limit of 250 people.
Ongoing - Asian American and Pacific Islander Heritage Month Celebration
a recording from the 2022 Community Conversations series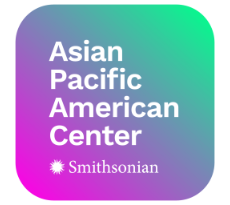 Ongoing - Bravespace Streaming Music
"The Smithsonian Asian Pacific American Center is proud to present Bravespace, a compilation of original songs, sounds, and meditations created by Asian American women and non-binary artists and musicians. Arriving amidst a period of collective trauma and heightened xenophobic violence, Bravespace offers listeners a refuge for contemplation, grief, and growth."
Books:
We have a display for adults on the second floor for books written by Asian/Pacific American authors across genres.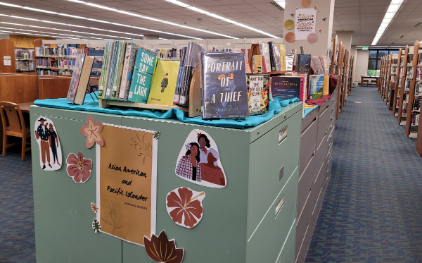 Here is a short sample list of ones you can find next time you stop in:
Learn more:
Asian Pacific American Heritage Month website
---