The Talking Book Library is located on the first floor of the Main Library in Traverse City.
Curbside service is available by appointment, please call to schedule 231-932-8558.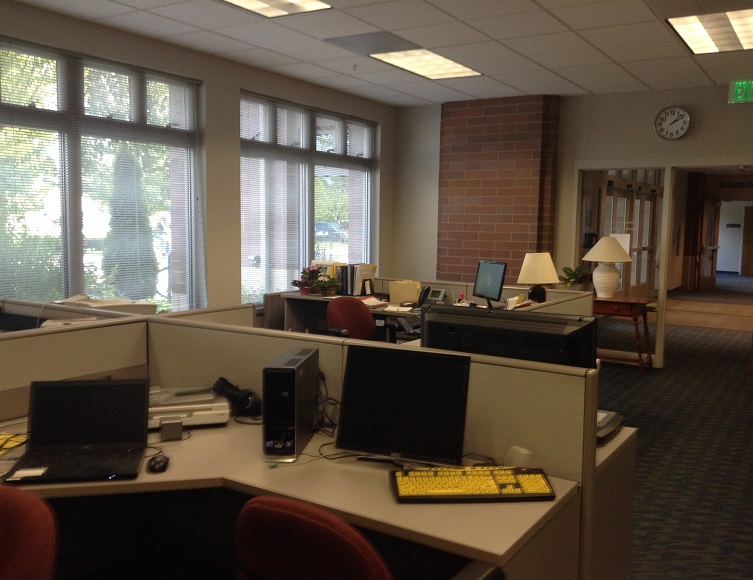 Address:
610 Woodmere Ave.
Traverse City, MI 49686
(231) 932-8558
(877) 931-8558
Services Provided
The Talking Book Library provides free audio and Braille materials to visually, physically and reading impaired patrons in Grand Traverse, Antrim, Benzie, Kalkaska, Leelanau, Manistee, Missaukee, and Wexford Counties. We also help patrons use assistive technologies like screen readers and mobile devices, and work with area nursing homes and senior organizations to hold outreach events.
Eligibility
If you or someone you know is unable to read standard type print, unable to hold a book in your hands, or has a learning disability like dyslexia that prevents reading, you qualify for this free audio and Braille book service. Administered by the National Library Service, this program is available for people of all ages with temporary or permanent low vision, blindness, reading disability or a physical disability that prevents them from reading or holding the printed page.
TADL Talking Book Library supports our patrons who qualify and are interested in checking out audiobooks and magazines on cartridge or for download, Braille books and magazines, and descriptive video. Materials are delivered directly to your home through the U.S. Postal Service, postage free. If required, special equipment is provided to you at no charge.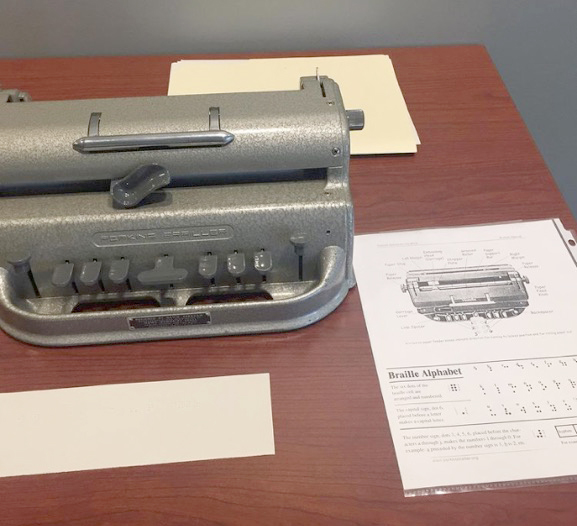 BARD (Braille and Audio Reading Download)
BARD is a free library service of downloadable braille and audio reading material for those who are unable to read or use standard printed material because of visual,  physical or reading disabilities. 
BARD provides access to thousands of special-format books, magazines, and music scores. The site is password-protected. All files are downloadable as compressed audio or formatted ebraille files. BARD is a partnership between NLS and its network of cooperating libraries. NLS maintains the website, uploads titles, and supplies libraries with circulation statistics.
Three steps to begin using BARD:
Step 1) Become an NLS patron.
Step 2) Register for BARD. Access the instructions to do so at the NLS website: https://nlsbard.loc.gov/login/NLS, OR call or email Anita Chouinard at Traverse Area District Library. You can also call us at 231-932-8558 or 1-877-931-8558.
When asked which application you would like to fill out, you will want the Individual Application. Then, the library you will choose is the MI- Grand Traverse Area Library for the Blind and Physically Handicapped (in Traverse City, Michigan).
Step 3) Get a device that will play the books. You can get a free talking-book player on long-term loan from your network library, buy a commercial model on your own if there are features you prefer, or download the free app to your smart device. BARD Mobile is available at the App Store for iOS or the Play Store or Amazon Appstore for Android.
To get started, fill out a Talking Book Library application, which you can download by clicking on the following link: 
This application is not the same as a Traverse Area District Library card application. Fill out the application and have it certified by a Talking Book Library librarian, or a doctor, nurse, therapist, teacher, social worker or other individual who is qualified to sign (see application for details). Then, either mail, email or hand-deliver your application to:
Traverse Area District Library
Talking Book Library
610 Woodmere Ave.
Traverse City, MI 49686