How to Curbside
Place a hold either online or call-in. You will receive a notice when the hold is ready to pick up.
Main Library Curbside Parking
For patrons picking up at the Main Library, park in one of the numbered spaces on the south side of the building and call the number on the space.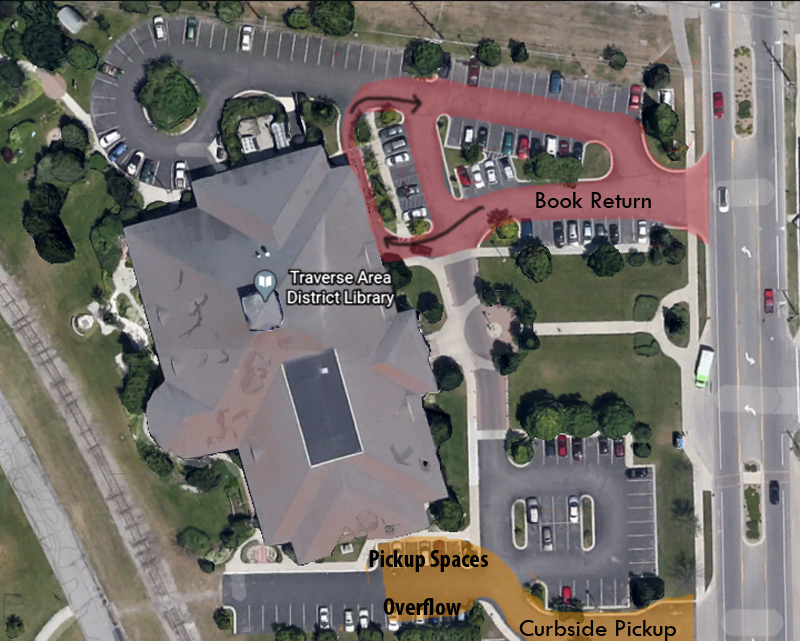 Walkers/Bikers- same as above, just stand by one of the number spaces that isn't occupied and call.
You can request craft kits (if any are available) through curbside. Pickup is the same as for holds.