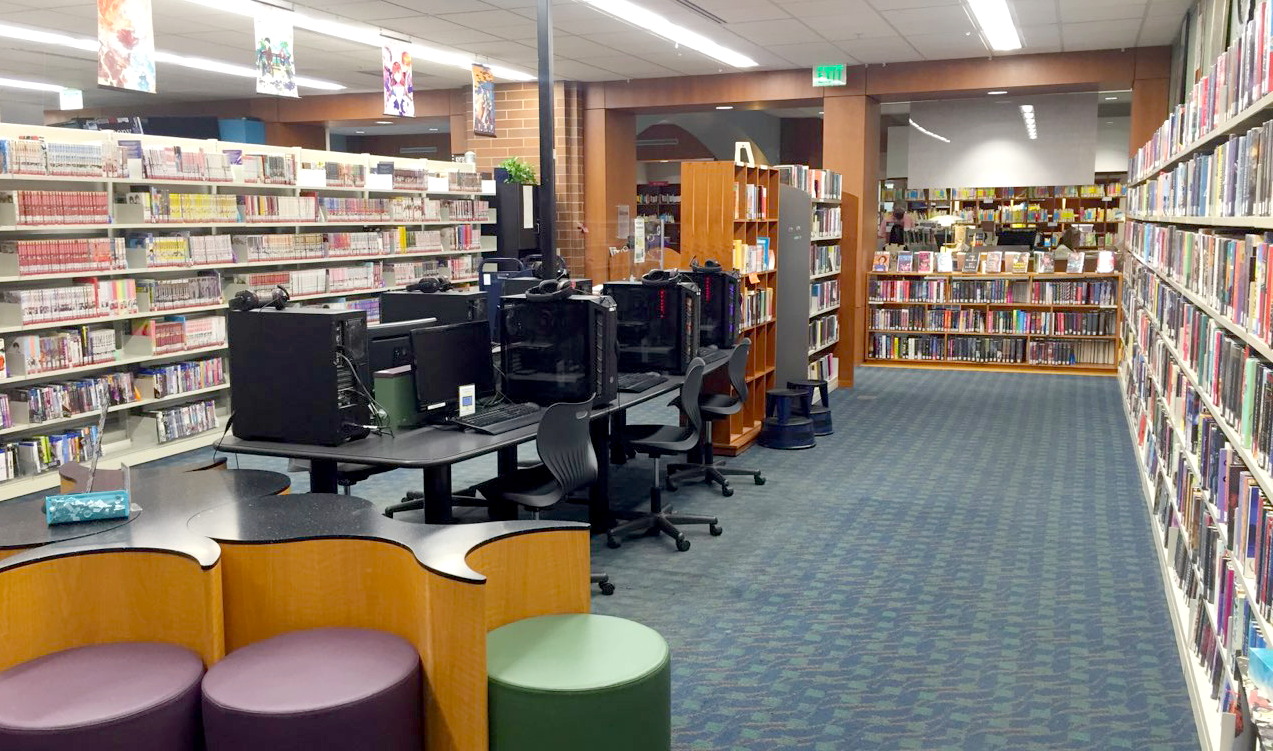 Our teen department is on the first floor of the Main Library, just to the left of the front desk. New books are on the shelves in front. You'll find craft kits, magazines, computers, resource board, and a work area toward the back of the department. Stop in any time, we look forward to seeing you!

Year-Round Reading Challenges! Can you read 25 books a year? Middle school students, challenge yourself to read 75 books before high school. High school students, set your goal to read 100 books before graduation. Read for fun, read for prizes, read for the challenge!
After enrolling online in our free program you can record your reading in the online or stop by Teen Services at the Main Library (Woodmere Ave.) to pick up a bullet journal for a more creative way to track your reading. 
Quick Reference
Links to the items teens request most. Find more under the Homework Help item above.
Current Events
Black Freedom Struggle in the United States
A searchable primary source documents database covering 1790-2000 of the Black Freedom Struggle.
View Resource
More Details
Gale in Context: Opposing Viewpoints
This database provides different views about issues that help students develop critical thinking skills.
View Resource
More Details
A nonpartisan political organization, dedicated to making democracy work through voter education, issue advocacy, and citizen participation.
View Resource
More Details
Test Prep
Career Preparation from LearningExpress Library
Explore a variety of careers and prepare for occupation exams.
View Resource
More Details
DMV Automobile Permit Practice Tests for Michigan
DMV Permit Practice Tests for Automobiles
View Resource
More Details
DMV CDL Permit Practice Tests for Michigan
DMV CDL Permit Practice Tests
View Resource
More Details