Sharing a building with the Village of Kingsley offices, and right next to Brownson Memorial Park, the Kingsley Branch Library is center to all the great things downtown Kingsley has to offer. This library features a local history room, a great children's area and an outdoor butterfly garden. Stop in for coffee by the beautiful stone fireplace, stay for the great books and wifi! 
Location Details
Service Hours
Sunday - Closed
Monday - 9:00 am - 5:00 pm
Tuesday - 9:00 am - 5:00 pm
Thursday - 9:00 am - 7:00 pm
Friday - 9:00 am - 5:00 pm
Saturday - 9:00 am - 3:00 pm
Curbside pick-up is available.
The Kingsley's Adams Fly Festival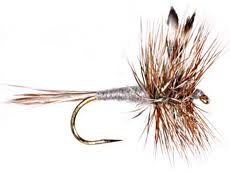 The Kingsley's Adams Fly Festival is a celebration of not only the Adams Fly, but a celebration of all things fly fishing. An original Len Halladay Adams Fly is housed at the Kingsley Branch Library, and each year on the first Saturday in June, the village and visitors from far and wide celebrate its history. Festivities include fly tying demonstrations, casting instruction, river boat displays, fly fishing art, fly fishing merchandise, live and silent auctions, Adams fly lore and history, Adams Fly swag, live music and a micro brew tent filled with Northern Michigan brews and ciders.
Be sure to join us this June in Kingsley's Brownson Park. Proceeds of the event are contributed to the Kingsley Friends of the Library for educational, cultural and social programming.