Please note you are looking at an event that has already happened.
Program Description
Event Details
Do you like to read or listen to audiobooks across all genres? Do you like to talk about books, or just listen? Join the Tuesdays @ Two book discussion group on the last Tuesday of each month from 2pm to 3pm in the McGuire Room. We encourage a mix of Talking Book Library and public library patrons! The book selection this month is: : "The newcomer" by Mary Kay Andrews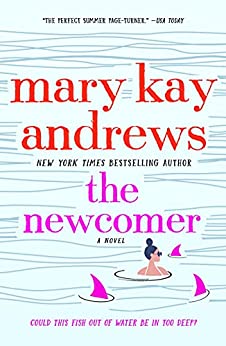 Summary: After she discovers her sister Tanya dead on the floor of her fashionable New York City townhouse, Letty Carnahan is certain she knows who did it: Tanya's ex; sleazy real estate entrepreneur Evan Wingfield. Even in the grip of grief and panic Letty heeds her late sister's warnings: "If anything bad happens to me--it's Evan. Promise me you'll take Maya and run. Promise me." So Letty grabs her sister's Mercedes and hits the road with her wailing four-year-old niece Maya. Letty is determined to out-run Evan and the law, but run to where?